New Windsor 9/11 Memorial Ceremony
September 11, 2021 | NEW YORK
BOB MCCORMICK, Correspondent
Photo by BOB MCCORMICK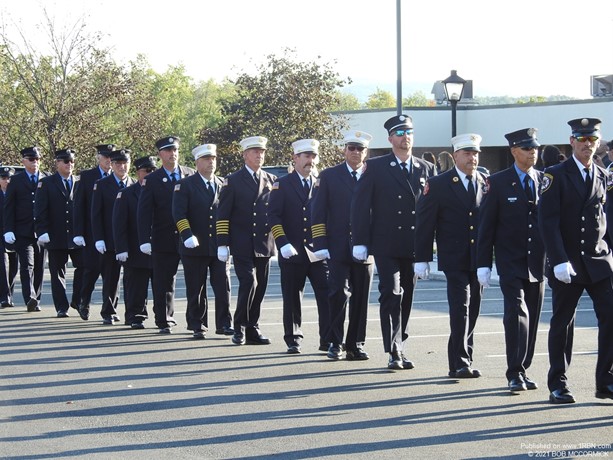 Photo by BOB MCCORMICK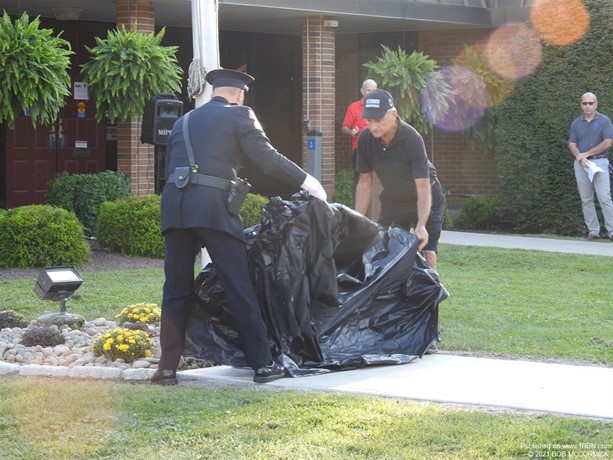 Photo by BOB MCCORMICK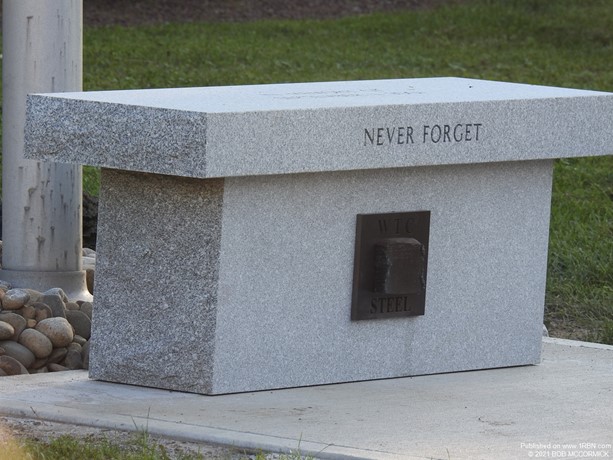 Photo by BOB MCCORMICK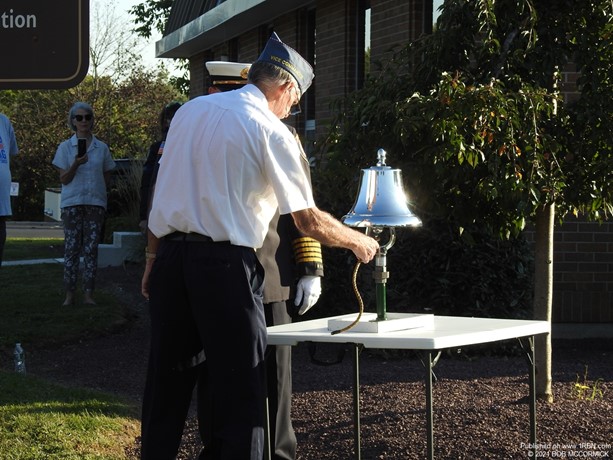 Photo by BOB MCCORMICK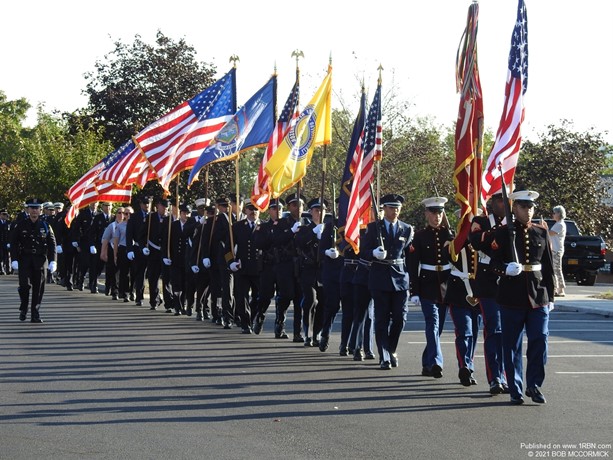 Photo by BOB MCCORMICK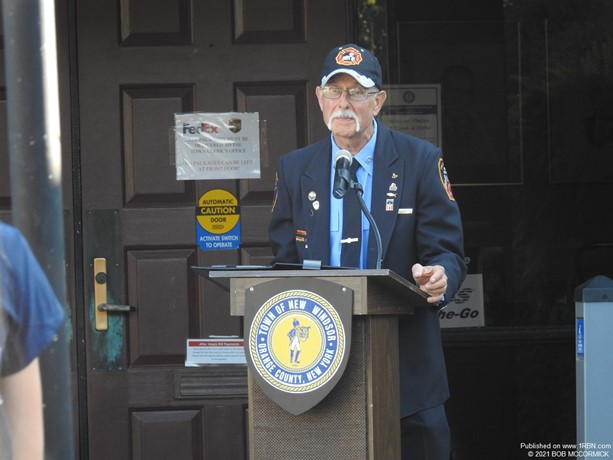 Photo by BOB MCCORMICK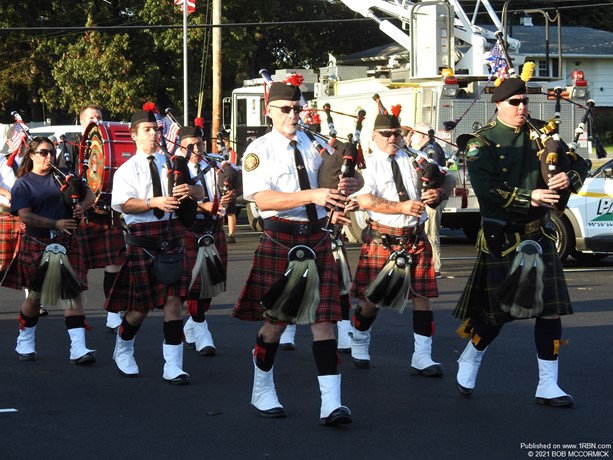 Photo by BOB MCCORMICK
This article is a direct street report from our correspondent and has not been edited by the 1st Responder newsroom.
New Windsor, NY - New Windsor Town Hall was the setting for the 9/11 memorial ceremony held on Saturday, September 11th at 5:00 P.M.

Police, Fire, Veterans, Boy Scouts, Girl Scouts and New Windsor EMS personnel lined up as the color guards of the United States Marines, Jr. ROTC-NFA and New Windsor Police Department led the way to the front of the Town Hall.

George Meyers, Town Justice, welcomed everyone to the ceremony and Deacon Anthony Ferraiuolo, NWPD Chaplain, gave the opening prayer. Local Girl Scouts recited the Pledge of Allegiance and Mary K. Messenger sang "God Bless America". Supervisor George Meyers then thanked all the people for their hard work that were on the 9/11 committee, especially Francis
Pierri.

The Special Guest Speaker was retired FDNY member, Mike Anson, who even though was on medical leave the day 9/11 happened, packed his car up and started to the city. He made it as far as the Palisades Parkway where Police had it blocked off. He showed his FDNY badge and continued on his way. When he got there he waited until others arrived and then went to the site every day shifting through the debris, finding parts of remains. It was tiresome, but we knew it had to be done. He told the audience that being a member of the FDNY was the greatest job in the world and talked about the different places he worked. In closing he said we must never forget, and we have to teach the kids the same thing.

Various members of the service groups then rang the bell 20 times for the twentieth anniversary of 9/11.Supervisor Meyer announced the uncovering of the bench, which was then uncovered by Past Police Chief Walter Koury and Present Police Chief Robert Doss. After the uncovering New Windsor Officer Jason Ross, accompanied by Orange County Firefighters Pipe and Drums Band, played Amazing Grace.