Bethlehem Police Chief Retires After 41 Years of Service
By THOMAS MARRA , Correspondent | August 02, 2020 | NEW YORK
Story No. 080220104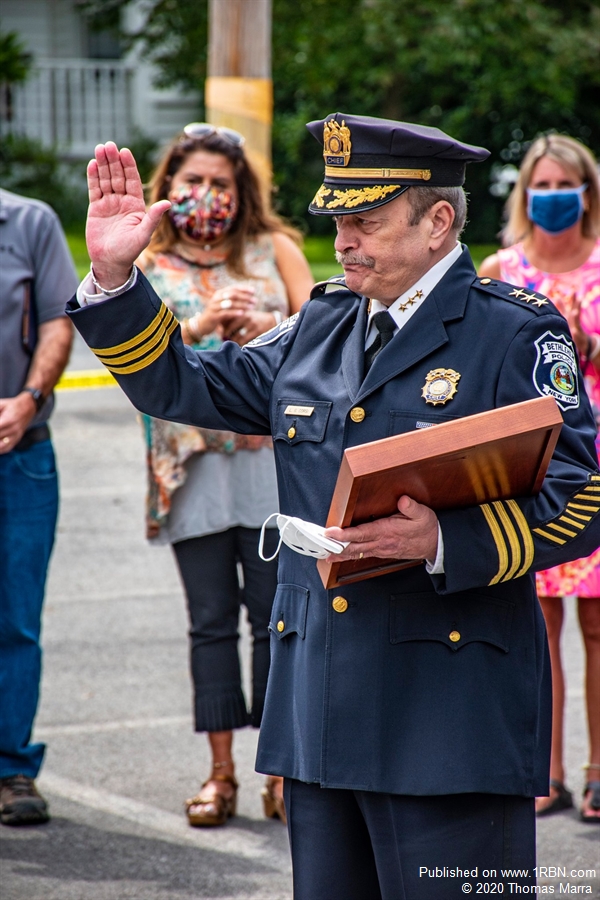 Photo by Thomas MarraLouis Corsi retires from Chief of Police at the Bethlehem Police Department after serving 41 years in law enforcement.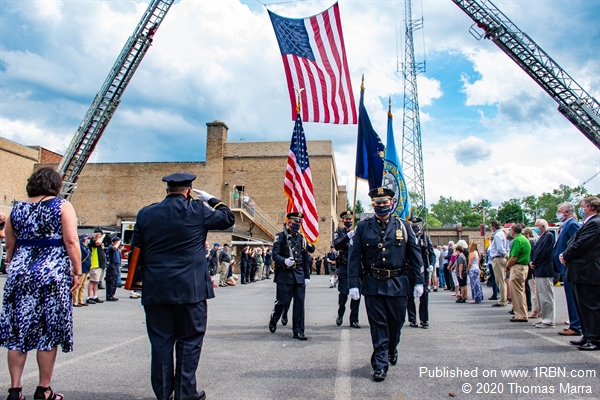 Photo by Thomas Marra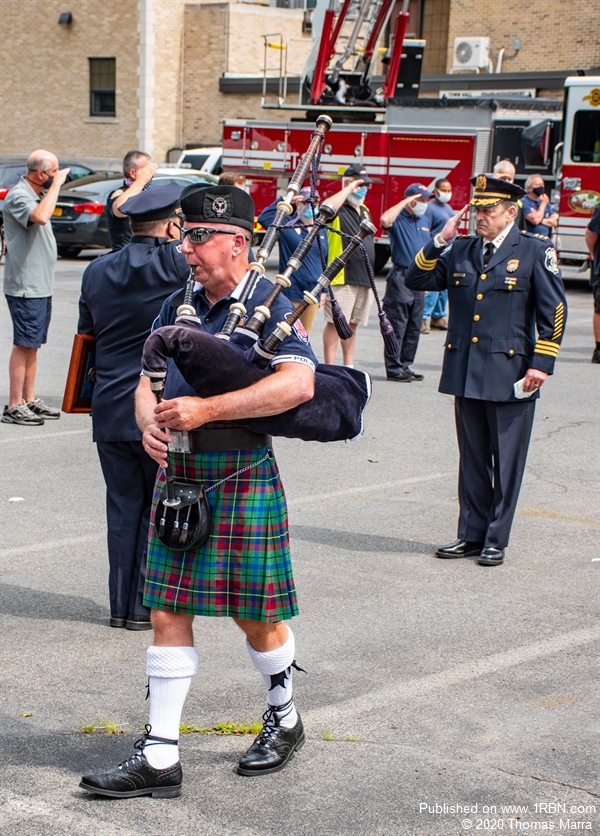 Photo by Thomas Marra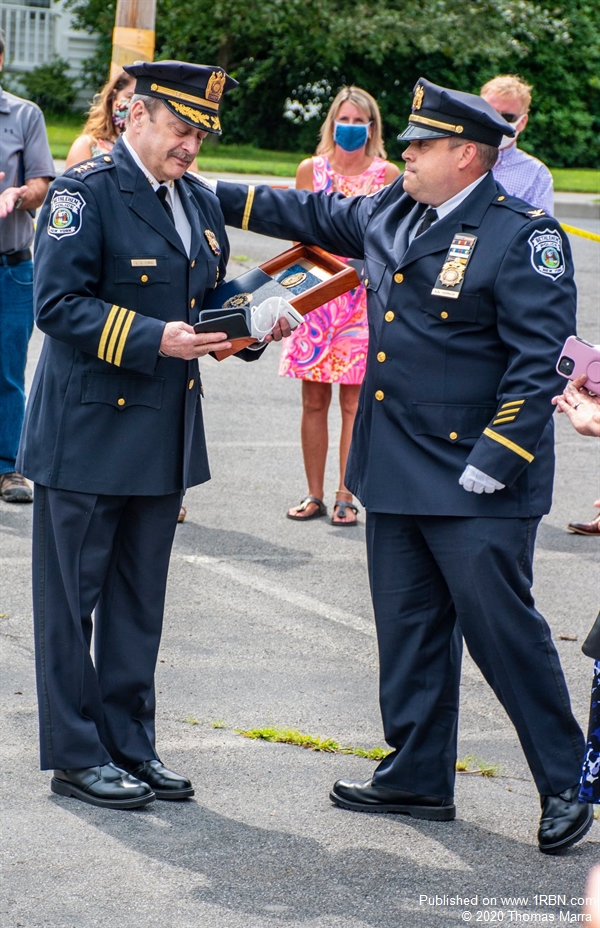 Photo by Thomas MarraChief Corsi receiving a plaque from Commander Adam Hornick of the Bethlehem Police Department.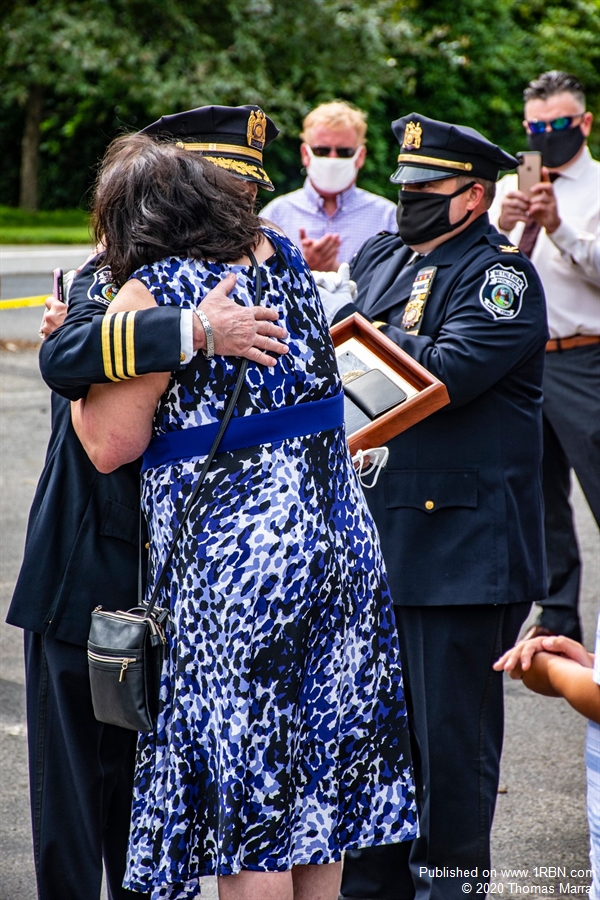 Photo by Thomas MarraChief Corsi hugging his wife after saying his final goodbyes as he ended his final shift as Chief of Police.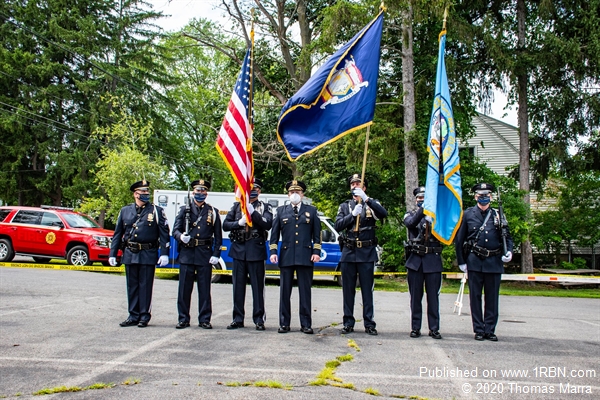 Photo by Thomas Marra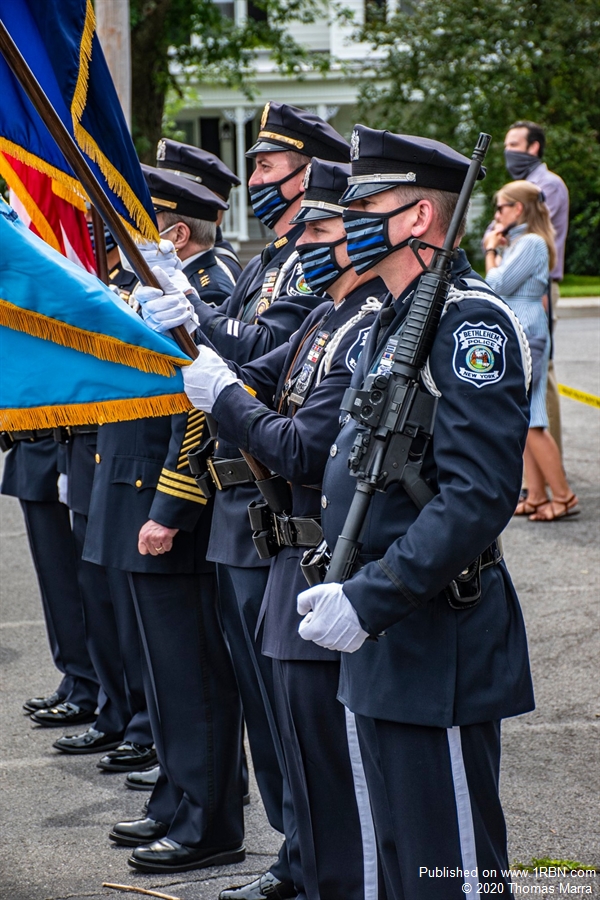 Photo by Thomas Marra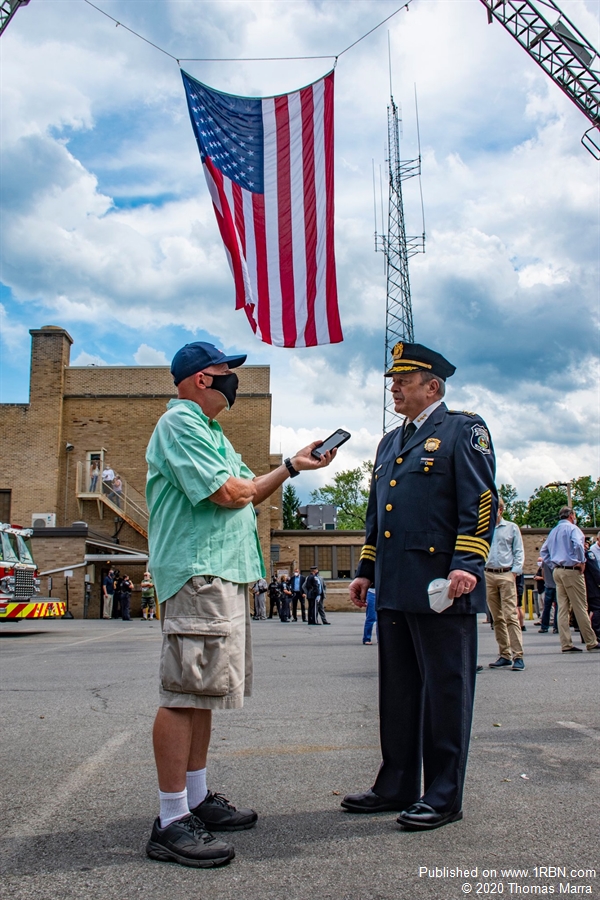 Photo by Thomas Marra
The Chief of the Bethlehem Police Department retired on Thursday, July 30th, after 41 years of service to local communities.

Chief Louis Corsi of the Bethlehem Police Department was honored at a walk-out ceremony following his final shift with the department Thursday afternoon.

The parking lot of the police department was lined up with family, friends and community members showing support at the end of his final shift with police officers and other local first responders by his side.

Corsi began his career in law enforcement in 1979 when he began working for the Coeymans Police Department.

In 1981 he left Coeymans Police and began working for the Albany County Sheriff's Department until transferring to the Bethlehem Police Department in 1985.

He started out at Bethlehem as a patrolman, before earning the title of sergeant, followed by a promotion to lieutenant, deputy chief and then chief of police in 2003, serving 17 years as chief of police.

Corsi says his interest grew for law enforcement after talking with three different New York State Troopers that he grew up around. One of those who influenced him being Sgt. Roger Sabilla.

"I remember doing a paper in high school and writing a story about the State Police," he said. "I called him and he stopped by and took about an hour out of his day to sit with me and just talk about the New York State Police."

He says one of his most favorite/memorable moments from his time as chief of police is the handling of the Chris Porco investigation.

He says he was pleased with the help from the FBI and other agencies that all worked together on the case.

"We really came together, we worked hard," he said. "And at the end we proved our case."

At the walk-out ceremony, Corsi was presented with a certificate of appreciation from FBI Director Christopher Wray, and a plaque from the Bethlehem Police Department in recognition of his dedication.

Corsi was originally planning on retiring in March, but stayed because of the COVID-19 Pandemic.

"I was sitting at the kitchen table one night and I looked at my wife and I said 'I can't leave, I have to stay. There's too many drastic changes going on,'" he said. "I felt I had something to offer, so I stayed."

He wanted to thank his wife for being there for him during the difficult times that come with any job in law enforcement.

"There were many many days when I came home and my wife was there for me," he said. "She helped me through so many challenging times and just being there talking to me."

Corsi says he will not only miss the job, but the people he's worked with during his time.

"These officers are remarkable people--they're good people--and they have the right intentions in their daily service to the people of Bethlehem," he says. "I'm so proud of them and I can't emphasize that enough. They made my job easy."

Comdr. Adam Hornick of the Bethlehem Police Department is thankful for all the work Corsi has done for the department during his time as chief.

"He has lead our agency through many challenges in the last two decades and left us in a great position as we face the challenges ahead," Hornick said. "We wish him all the best in his retirement and thank him for his dedicated public service."

This article is a direct street report from our correspondent and has not been edited by the 1st Responder newsroom.