Mock DWI Crash at Cairo-Durham High School
By THOMAS MARRA , Correspondent | May 17, 2021 | NEW YORK
Story No. 052221113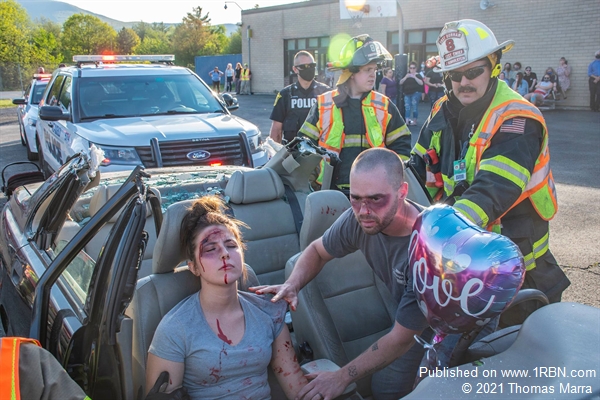 Photo by Thomas MarraA mock DWI crash was held at the Cairo-Durham High School for students and parents prior to prom night.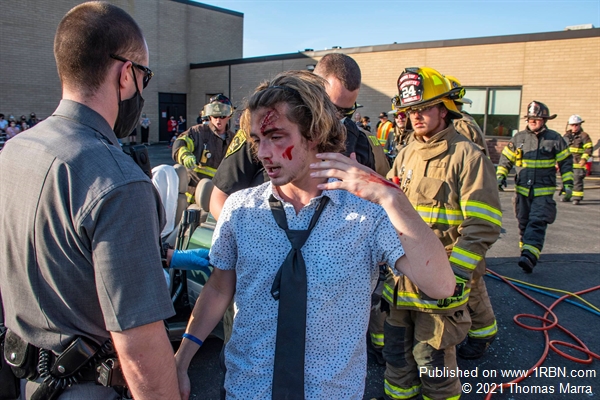 Photo by Thomas Marra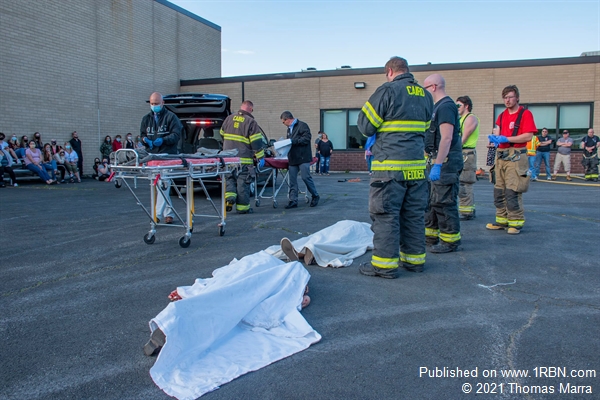 Photo by Thomas Marra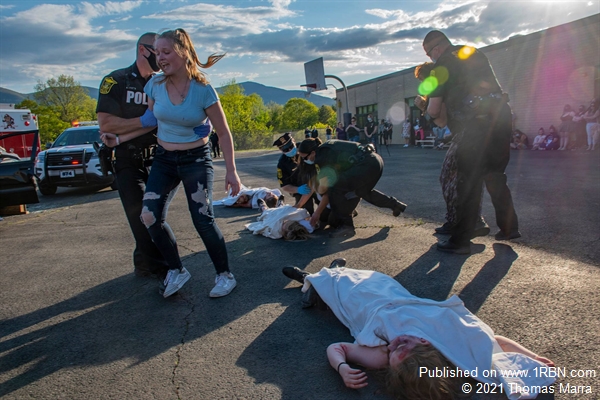 Photo by Thomas Marra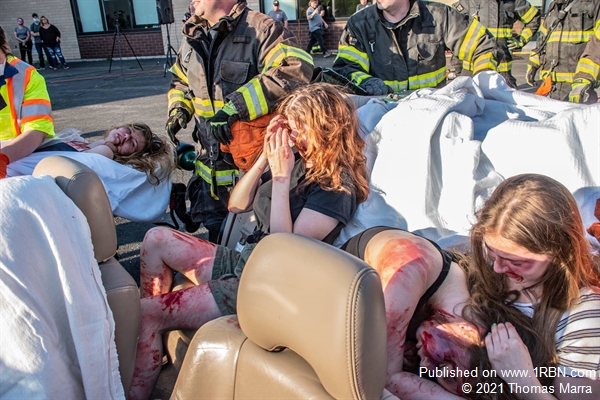 Photo by Thomas Marra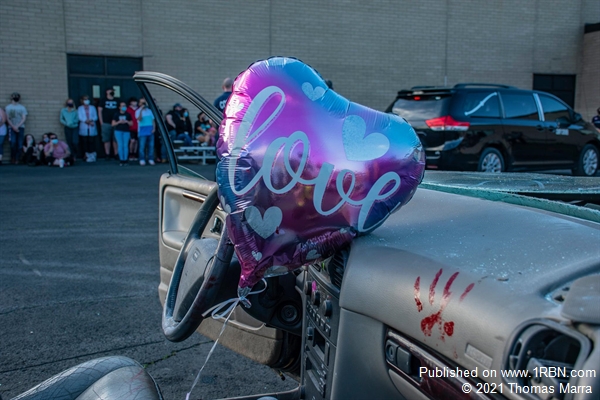 Photo by Thomas Marra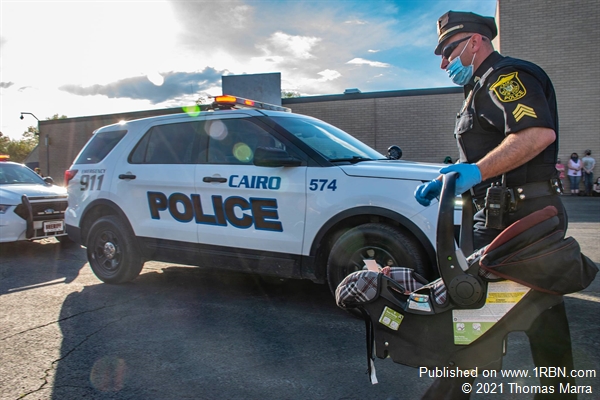 Photo by Thomas Marra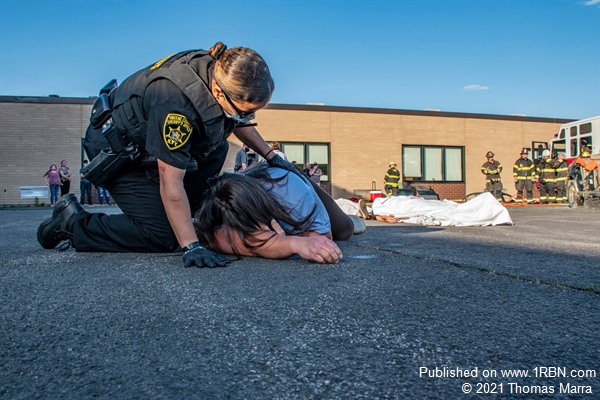 Photo by Thomas Marra
CAIRO, NY - A "Prom Promise" Mock DWI Crash was held at the Cairo-Durham High School on Monday, May 17th. Students and parents of the students who were attending the prom were told to attend the mock crash prior to prom.

The mock crash simulated a crash in which one car consisted of students who had been drinking after their prom and a second car that was struck by the student's car. In the car with the students there were two fatalities, several injuries and the driver was given a field sobriety test and arrested by police. In the other car, a driver was severely injured and his wife and baby were dead on arrival.

Students witnessed emergency services getting dispatched and arriving on the scene, and cutting the doors and roof off of the two cars. Injured patients were treated, the driver was arrested and the deceased passengers were removed and placed under sheets up front for the students to see. County coroners arrived to place the deceased in body bags to be transported in front of the students.

Upset parent actors rushed to the mock scene to simulate real parents in the event of a situation like this.Parents were also kept in mind in this year's mock crash as a "cool mom" was added to the actors to simulate the parent that gave the students the alcohol. Other parent actors were fighting with the "cool mom", who was later arrested.

The event was put on by the Cairo, East Durham, Oakhill-Durham and Round Top Fire Departments, with the help of Durham Ambulance, Greene County Paramedics, Cairo Police and New York State Police.

Every year events like this are planned at local school districts to show the students and parents how their decisions can not only impact themselves, but can also have an impact on complete strangers and those who respond to the scene of an incident caused by poor choices.
This article is a direct street report from our correspondent and has not been edited by the 1st Responder newsroom.