Max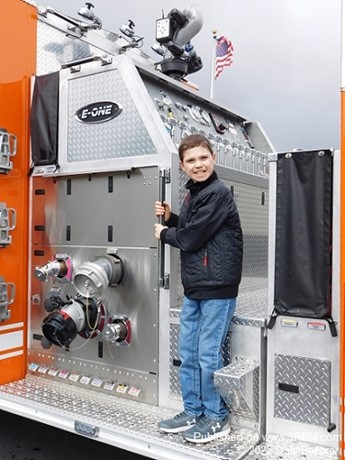 Photo by Dale FeehrerMAX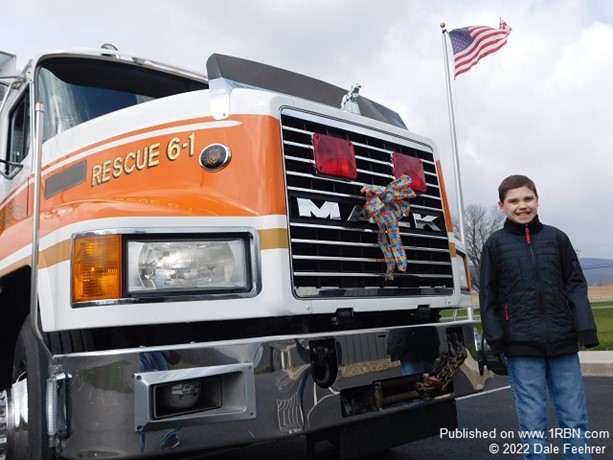 Photo by Dale Feehrer MAX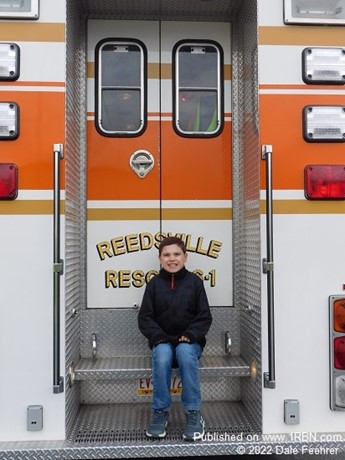 Photo by Dale Feehrer MAX
This article is a direct street report from our correspondent and has not been edited by the 1st Responder newsroom.
This article was placed in the "All in the Family" section simply because Max's dad is a Captain at the Burnham Fire Company, and because of the support of a whole county worth of Fire Departments.

I met Max during a photo shoot with the Reedsville Fire Co. of Mifflin County in the beginning of April. The photo shoot was set up because I took notice that all of Reedsville's apparatus have an Autism ribbon on the front. After making the arrangements, the members contacted Max's family to have him visit during the shoot. It was not until then, I found out the story on the ribbons.

Max was diagnosed with Autism at 21-months-old; he is now 14. About five years ago, his mom, Amanda, and his dad decided to make Autism Awareness ribbons to place on the apparatus at the Burnham Fire Company to show support and raise awareness. Word quickly spread around the county, and soon requests came in wanting ribbons for their apparatus.

Max is a huge fan of fire apparatus. When asking him what piece is his favorite, he replied "all of them". With an answer like that, I knew I was in good company being somewhat crazed about fire apparatus myself. With April being National Autism Awareness month, each of the 19 stations in Mifflin County look forward to Max paying them a visit and deciding which rig or rigs will have the ribbon applied to it. The Junction Fire Company was my next visit that day and after telling them about Max, they proceeded to tell me that Max and his dad will arrive and go directly to the back of the station to where his supplies are kept and get to work on deciding which rig the ribbon will be applied to.

After meeting Max and getting his story, he requested that I take his photo with each of the Reedsville apparatus. It was a small price to pay for meeting this celebrity.

I would quickly like to thanks Max, his family, the Reedsville Fire Company, and each of the stations in Mifflin County that participate with this every year.