Preserving the Albany Pine Bush
By MIKE CAREY, Correspondent | April 10, 2021 | NEW YORK
Story No. 041521103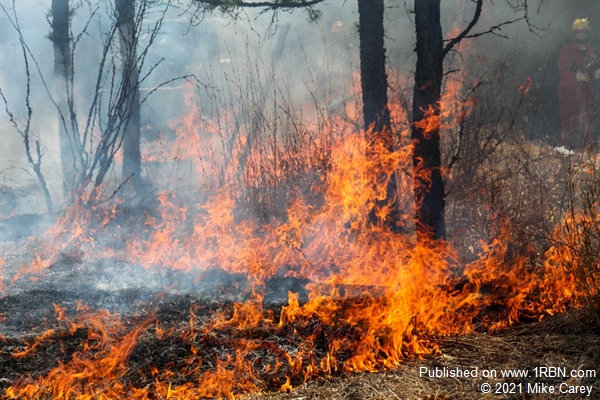 Photo by Mike CareyA prescribed fire in the Albany Pine Bush nature preserve is designed to protect and preserve the ecosystem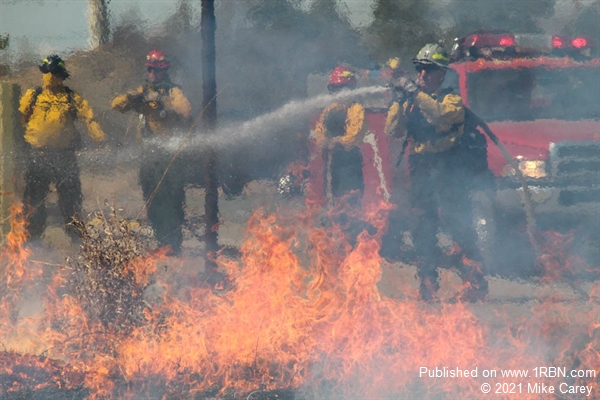 Photo by Mike CareyWildland firefighters conduct a prescribed fire in the Albany Pine Bush nature preserve.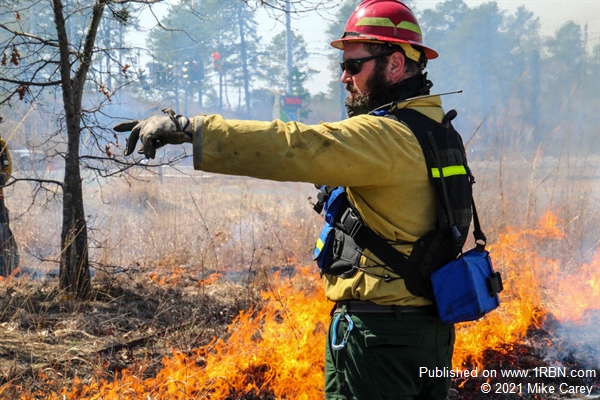 Photo by Mike CareyAlbany Pine Bush fire manager Tyler Briggs oversees a prescribed burn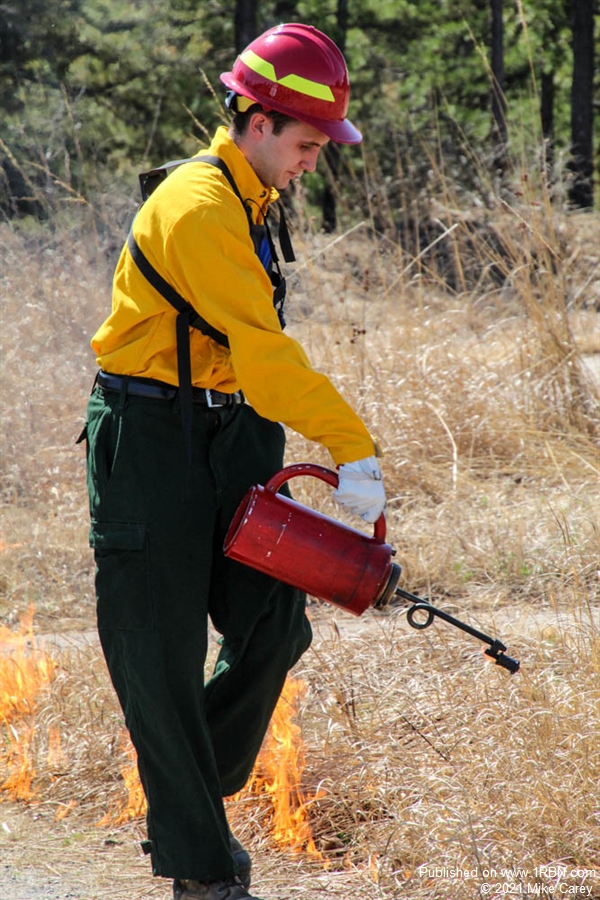 Photo by Mike CareyA wildland firefighter ignites a prescribed burn in the Pine Bush nature preserve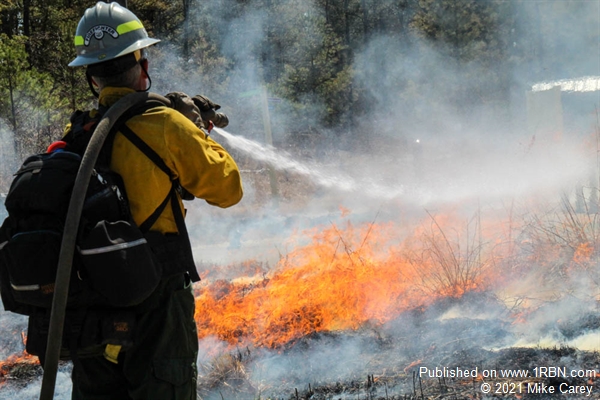 Photo by Mike CareyA wildland firefighter makes sure that a prescribed burn remains under control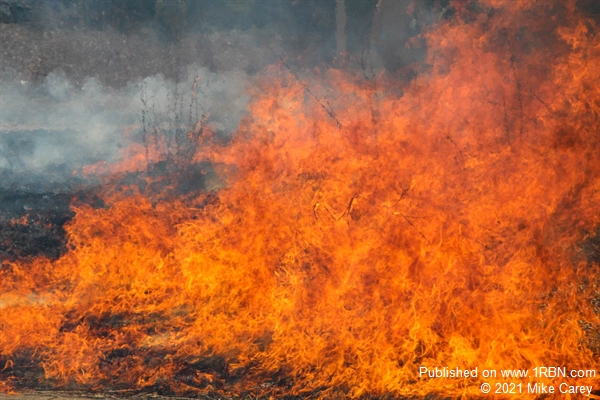 Photo by Mike Careyfire is used to protect and preserve the ecosystem in the Albany Pine Bush nature preserve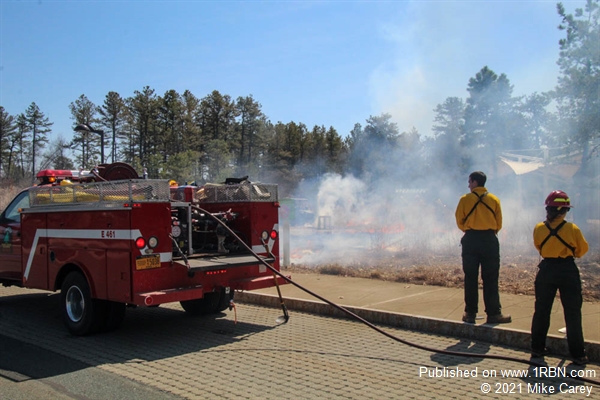 Photo by Mike Careycrews on the scene of a prescribed burn in the Albany Pine Bush nature preserve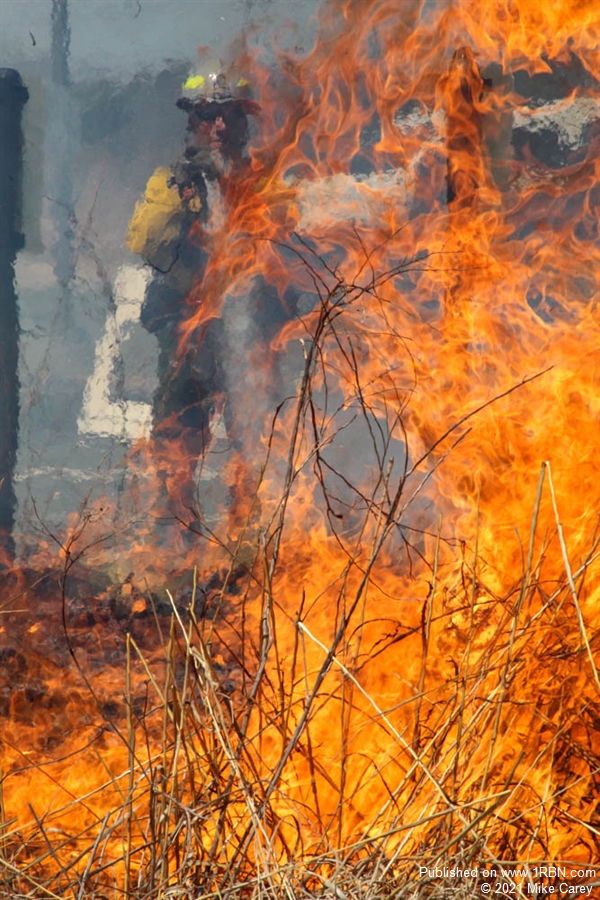 Photo by Mike CareyA prescribed burn in the Albany Pine Bush nature preserve
ALBANY, NY - It's a very warm Saturday in early April. A group of wildland firefighters are gathered in the Pine Bush nature preserve in Albany, but they're not there to quell a fire. They're there to start one. Each year, the 3,350-acre preserve undergoes a series of controlled burns designed to protect and maintain the ecosystem.

"It's about forest health and fuel reduction," says Tyler Briggs, the fire manager for the Pine Bush. "A lot of rare species (that live in the Pine Bush) thrive on the disturbance of fire."

The burns are set to mimic the effects of natural wildfires that can't occur due to development in the area. They target vegetation and brush that has grown over time, and prevents sunlight from reaching the forest floor. They also serve a secondary benefit by burning off natural fuel such as needlecast, dead trees, branches, and leaf litter that would be troublesome in the event of an actual fire.

Conducting a prescribed burn is a precise process. "The preserve is broken into several management units," explains Briggs, "and each unit has a specific burn plan written for it. Burn plans are primarily written with smoke management."

For today's burn, the burn can't take place with a north wind that would push smoke toward the NYS Thruway or with a west wind that would push smoke toward State route 155. A prescribed burn in 1999 got out of hand when the wrong wind direction blew heavy smoke toward the Thruway, forcing closure of the highway until the smoke dissipated. Briggs wasn't with the Pine Bush at the time but says that since then, training has become different and more sophisticated.

Each section of the Pine Bush is subjected to a prescribed burn once every couple of years and then only one-third of that unit will be burned. "We don't burn more than one third," says Briggs," so two-thirds can recolonize. Picking a day for the prescribed burns is also an exact science. The burns can only happen when conditions are just right, leaving only a few dozen days each year on which burns are acceptable. The burns mostly take place in the Spring and Fall.

Serving as fire manager can be a lonely job in many ways for Briggs. He's the only full-time employee devoted to fire management. He has four other Pine Bush staff members who are certified, but fire management isn't their primary job. To implement the prescribed burns, Briggs relies on others, including the State Department of Environmental Conservation, The Nature Conservancy, New York State Parks, and the US Fish and Wildlife Service. If a non-prescribed fire should break out, Briggs receives aid from fire departments in Albany, Colonie, and Guilderland. Fortunately, non-prescribed burns are few and far between.

"The burns definitely reduce the fuel loading," says Briggs, "so even when fires do occur, they're easier to contain."
This article is a direct street report from our correspondent and has not been edited by the 1st Responder newsroom.