Slingerlands FD Loses One of Their Own
By THOMAS MARRA , Correspondent | March 25, 2021 | NEW YORK
Story No. 033121115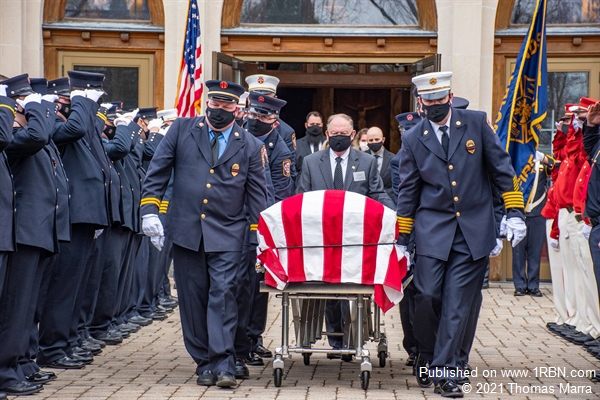 Photo by Thomas MarraA 'Last Call' was held during the funeral procession for Past Chief Walter "Bill" Eck, Jr. of the Slingerlands Fire Department.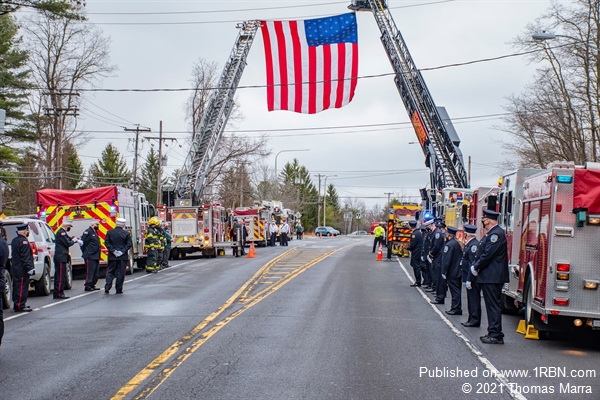 Photo by Thomas Marra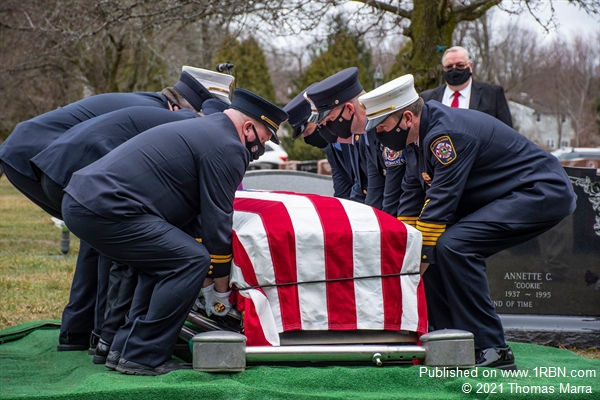 Photo by Thomas Marra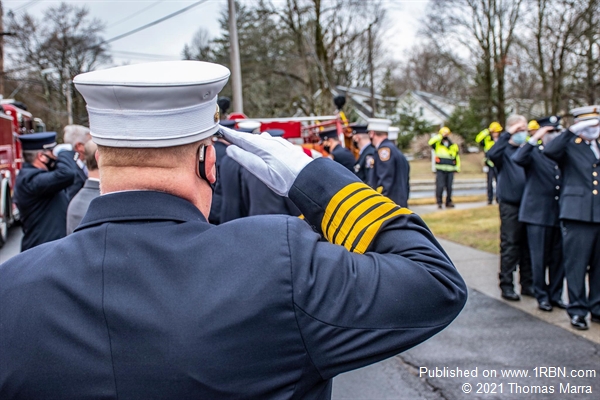 Photo by Thomas Marra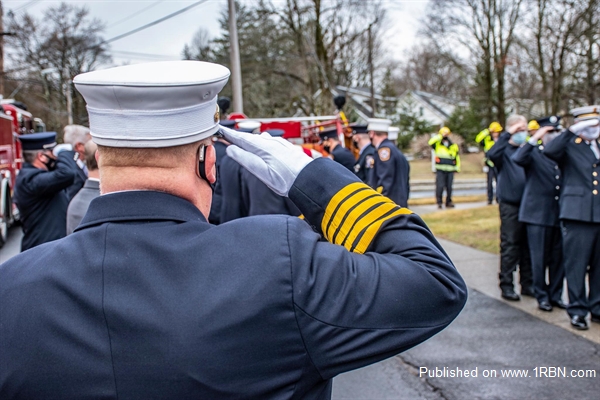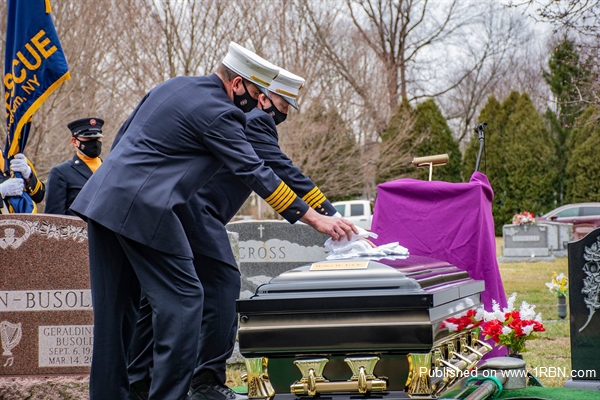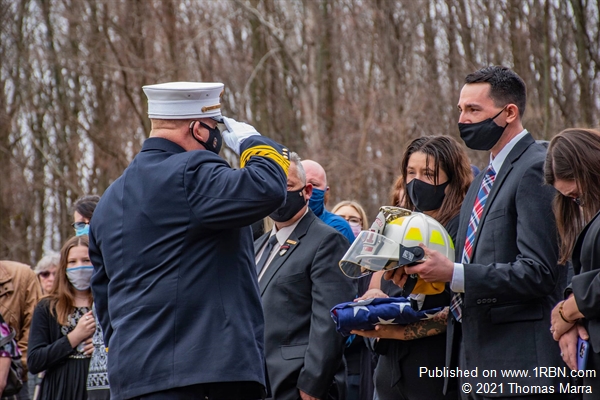 Photo by Thomas Marra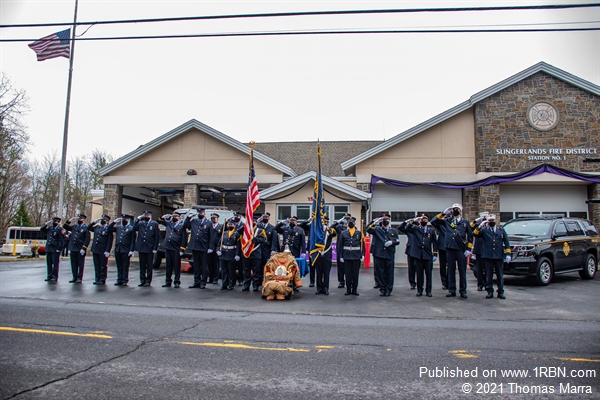 Photo by Thomas Marra
The Slingerlands Fire Department recently lost one of their own, causing a great loss for the fire service in the Capitol Region. Past Chief Walter "Bill" Eck, Jr. of the Slingerlands Fire Department shocked the community with his sudden passing.

"Our world has been turned upside down," said a Facebook post from Captain Jason Tice. "He was one of the strongest, most caring, big-hearted person you could know."

Aside from his roles with Slingerlands Fire, Eck was also very active in other aspects of the fire service in the area. One of those roles was the 2nd vice president of the Hudson Valley Volunteer Firemen's Association.

"Bill leaves a void that cannot be filled," President Michael Karashay of the HVVFA said in a statement. "His positions can be filled but his dedication, drive and enthusiasm for the fire service cannot."

Eck was also a trustee with the FASNY Firemen's Home located in Hudson and also participated in events with the Greene County Volunteer Firemen's Association. In addition, Eck was a longtime vice chairman of the Conference Committee for the New York State Association of Fire Chiefs and was dedicated to ensuring the safety of guests at the Annual Conference & FIRE Expo for many years.

A wake was held on Wednesday, March 24th, and a funeral on Wednesday, March 25th, both at St. Thomas the Apostle Church in Delmar.

Instead of the traditional hearse, Eck received an escort from his brothers and sisters from Slingerlands Fire on the back of the antique fire apparatus to the church. The procession travelled through Slingerlands where numerous fire agencies were lined along New Scotland Road with the American Flag hanging from two ladder trucks over the roadway for the procession to go underneath.

A "last call" ceremony was held at the Slingerlands Firehouse where retired dispatcher Brian Sleurs set off the tones and siren for Slingerlands Fire and secured Shield 014. The procession then travelled to the Calvary Cemetery in Glenmont, where family, friends and fire department family all said their final goodbyes.

"Billy is a great father, brother, grandfather and just an overall great friend to everyone that he has ever come in contact with or met," said Chief Craig Sleurs of Slingerlands Fire. "I know personally that I'll miss Billy and all the talks that we used to have."

Agencies that were present include Slingerlands, Elsmere, Delmar, Selkirk, North Bethlehem, Coeymans, Coeymans Hollow, Onesquethaw, New Salem, Guilderland Center, McKownville, Berne, West Sand Lake, Knolls Atomic Power Laboratory, Westmere, Fort Hunter and many other fire departments, as well as Bethlehem Police and Delmar-Bethlehem EMS.

"We will miss you Chief," Tice said. "We'll take it from here. RIP."

This article is a direct street report from our correspondent and has not been edited by the 1st Responder newsroom.