Squad 1
August 01, 2015 | NEW YORK
Larry Woodcock, Correspondent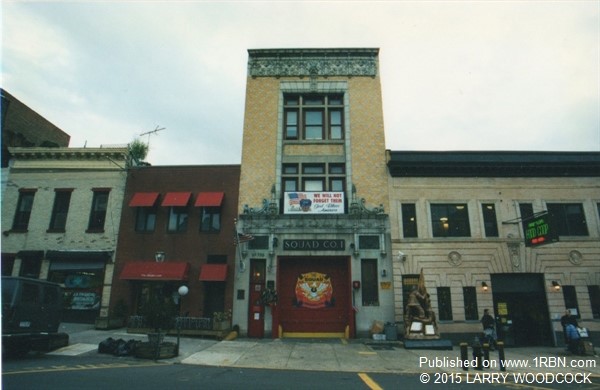 Photo by LARRY WOODCOCK
This article is a direct street report from our correspondent and has not been edited by the 1st Responder newsroom.
Park Slope, Brooklyn has been named one of the "greatest neighborhoods in America" for its history, charm and architectural design. It is one of the most sought after places to live in Brooklyn.
Park Slope sits in the Northwest portion of the borough. It proximity to transportation and Prospect Park make it an ideal place to live.
Located at 788 Union Street is Squad Company 1. This single engine company has been here since 1977 and operates as a part of the special operations division of the fire department.
Serving Park Slope as well as half of Brooklyn and Staten Island, they respond to all working fires and specialized rescues needed in these areas.
One the most iconic symbols of Brooklyn and all of New York City sits a short distance from their firehouse, Grand Army Plaza, an 11-acre oval plaza that forms the main entrance to Prospect Park.
In August of 1889, a blind jury of experts, who were appointed by the soldiers and sailors commission, selected the design of John Duncan from a field of thirty six entries submitted. Duncan proposed a freestanding arch of classical style similar to the Arch De Triomphe in Paris.
After two months of preparing the site, builder William Sherman laid the cornerstone of the arch in October of 1889. After three years of construction, President Grover Cleveland presided over the unveiling and dedication on October 21,1892.
Inside the arch and on the facing walls are equestrian relief sculptures of Abraham Lincoln and Ulysses S.Grant.
Over the years and up until 1901, other sculptural groupings were added including the pedestals of the Army and Navy group.
In 1980, the Park Slope historic district was added to the National Register of Historic Places. It is a 33 block area of almost exclusively residential building that were built between 1862 and 1920.
The variety of two and three story brownstones are located on the streets adjacent to Prospect Park. Over the years, some have sold for as much as 5 million dollars.
Squad 1's history, albeit a short one, has been filled with triumph as well as tragedy.
Organized in 1955 and placed in service, they moved around several times over the years.
There were originally placed in service on April 16, 1955 with 59 Engine in Manhattan with the firehouse on 137th Street.
They moved to the quarters of 45 and 58 on East 176th Street in the Bronx on November 22, 1972 and then to their new firehouse on East Tremont in October of 1975.
They were disbanded on May 1s, 1976 along with many other companies during the city's fiscal crisis.
This was during the Lindsey administration when fires and false alarms were overtaxing units citywide.
Before Squad 1, Engine 269, organized on October of 1908, occupied the firehouse on Union Street. In November of 1975, they too were disbanded, as closings of companies were becoming a yearly occurrence. The Park Slope community staged numerous protests and put tremendous pressure on the administration to open up the firehouse again.
The city caved in and reorganized Squad Company 1 on December 1, 1977 and placed them on Union Street. Members volunteered and some were chosen from around the five boroughs to staff the new company and would respond to many of the city's most notable fires since its inception.
On 9/11, Squad 1 lost almost half of it's roster due many members responding to the terrorists' attacks at the World Trade Center. The attacks happened during the change of tours and many firefighters had not gone home yet.
Part of their destroyed engine is on display at the Smithsonian Museum of American History. Prior to 9/11, the company had one line of duty death in its history.
The firehouse was built in 1907 and remains as a neighborhood symbol of a service in unwavering protection of its community, just as the citizens of Park Slope fought for two years to have them back.