Rigs from Essex County; Fire & Safety Adds Vengeant Apparatus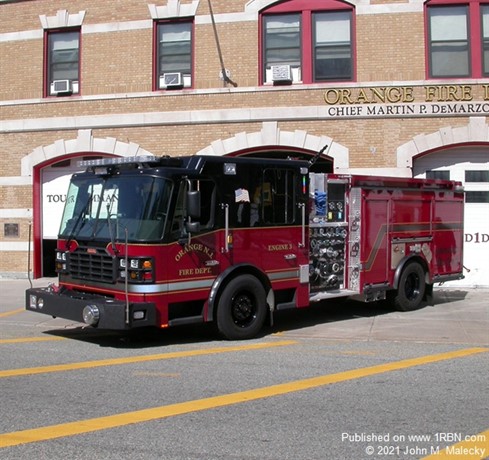 Photo by John M. MaleckyOrange E-3, 2020 Ferrara Cinder, 1750/500/30. It was sold by Firefighter One.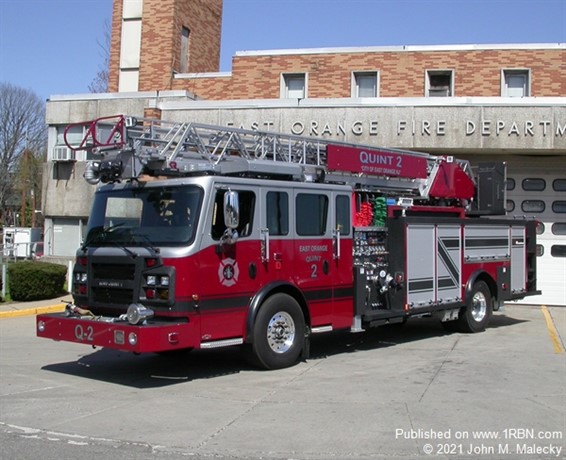 Photo by John M. MaleckyEast Orange Quint 2, 2020 Rosenbauer Warrior, 1500/500 78-feet. It was sold by New Jersey Emergency Vehicles.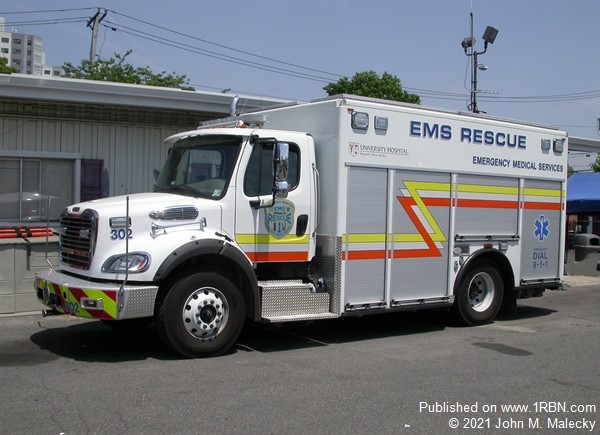 Photo by John M. MaleckyUniversity Hospital, Newark, R-301, 2020 Freightliner M-112/Rescue 1 with 6 kw generator and 9,000 pound winch. It was sold by New Jersey Emergency Vehicles.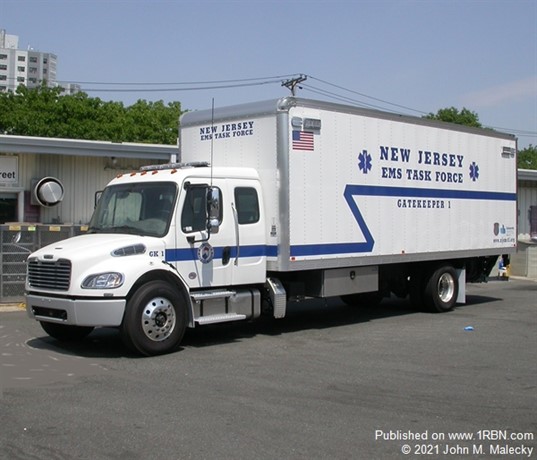 Photo by John M. MaleckyNew Jersey EMS Task Force Gatekeeper 1, 2020 Freightliner M260/U.S. Truck Body. It is one-of-three and is stationed in Newark. It was sold by VCI Emergency Vehicle Specialists.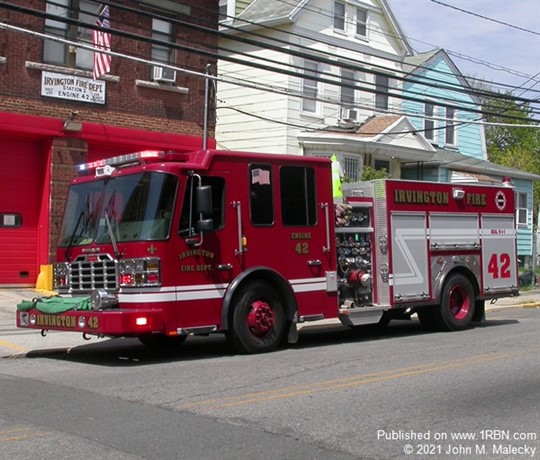 Photo by John M. MaleckyIrvington E-42 is one-of-two 2020 Ferrara Cinder 1500/500 pumpers delivered. It was sold by Firefighter One.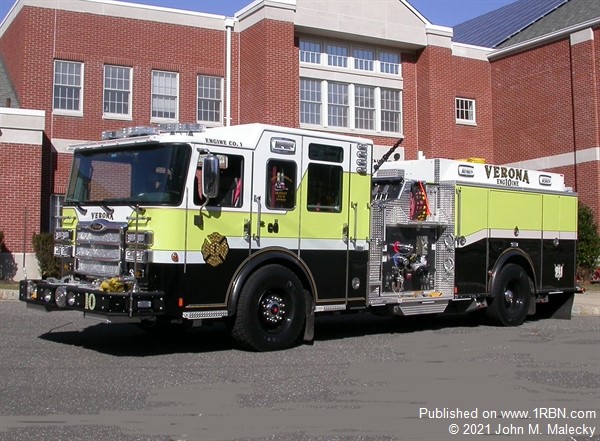 Photo by John M. MaleckyVerona E-10, 2020 Pierce Enforcer 2000/750. It was sold by Fire & Safety Services.
Photo by John M. MaleckyCedar Grove E-73 (South End FC), 2020 Pierce Enforcer PUC, 1500/750/40 and 8 kw generator. It was sold by Fire & Safety Services.
This article is a direct street report from our correspondent and has not been edited by the 1st Responder newsroom.
APPARATUS OF THE MONTH

By John M. Malecky July, 2021

RIGS FROM ESSEX COUNTY;
FIRE & SAFETY ADDS VENGEANT APPARATUS

This month we revisit Essex County for some updates on apparatus. In the photos, Irvington received two Ferrara Cinder pumpers, one of which is featured. They now have three. Orange also has a second Ferrara Cinder pumper with another one and a 77-foot Igniter quint just delivered (see in dealer news). East Orange's new Quint 2 is a Rosenbauer 78-foot Viper featured this month. University Hospital in Newark placed in service a Rescue 1 medium duty rescue on a Freightliner chassis. It has a 16-foot three-inch non-walk-in body with ROM roll-up doors. Also stationed at the EMS office is one-of-three Gatekeeper units of the New Jersey EMS Task Force. These trucks are basically moving trucks stored empty. When an MCI or other emergency is declared, these trucks are loaded with whatever equipment is needed and respond accordingly. The rear of this truck has a massive lift gate. The last two pumpers shown are Pierce Enforcers. One is in Verona and shares quarters with another Pierce, and the other is from the South End Fire Company in neighboring Cedar Grove. All three Cedar Grove stations now have Pierce apparatus.

In dealer news, Fire & Safety Services has added Vengeant Apparatus to their arsenal of products. Based in Pennsylvania, this company specializes in building extruded, aluminum modules on Ford F-450 and F-550 chassis. They offer mini pumpers, mini rescues, utility trucks, brush trucks and command vehicles. For more information contact the dealer. They have received the following Pierce orders: for Absecon (Atlantic County), an Enforcer PUC Ascendant 110 platform from Pierce Stock, from Lakewood District 2, (Ocean County), two Enforcer pumpers, from the NJT Police (Essex County), three Enforcer HDR's, (one SWAT support, one with rail gear and one Hazmat), and from East Brunswick Independent (Middlesex County), an Enforcer pumper. Pierce deliveries include an Enforcer pumper to the Cliffwood FC in Aberdeen Township (Monmouth County), and two Enforcer pumpers to Lakewood Fire District 1 (different specs from the two that were ordered for District 2).

VCI Emergency Vehicle Specialists reports that the Buena Vista Township EMS (Atlantic County) received a stock remount of Horton 623 ambulance onto a Ford F-550 4x4 chassis.

Absolute Fire Protection reports that they have received two E-ONE orders. One is for a Typhoon low hose bed pumper for the New Market FC in Piscataway Township and a stainless steel 3250 tanker on a Peterbilt chassis for Plainsboro (both Middlesex County). They are prepping a Typhoon low hose bed CAFS pumper for Mount Tabor in Parsippany Township (Morris County) and an HP 75-foot aerial on a Typhoon chassis for Cassville in Jackson Township (Ocean County).

Firefighter One has delivered two Ferrara apparatus to the City of Orange (Essex County). One is an HD-77 quint on an Igniter chassis assigned to Engine 4 and the other is an MVP rescue pumper on a Cinder chassis assigned to Squad 1. Both have extruded aluminum bodies, Hale Qmax 1250-2000 GPM pumps, 500-gallon water and 30-gallon foam tanks.