Updates at IMTT and Franklin Township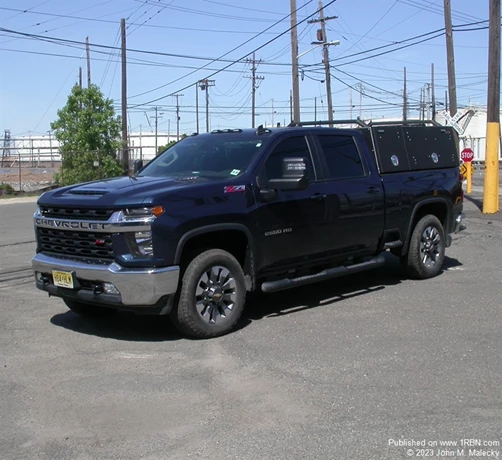 Photo by John M. MaleckyIMTT Bayonne, Chief of Operations 2021 Chevrolet 2500HD.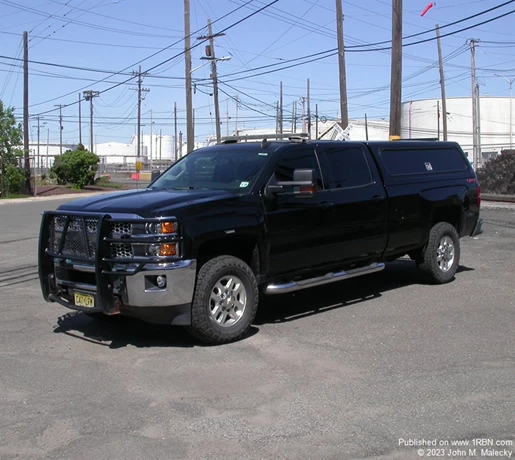 Photo by John M. MaleckyIMTT Bayonne, Deputy Chief, 2019 Chevrolet 2500.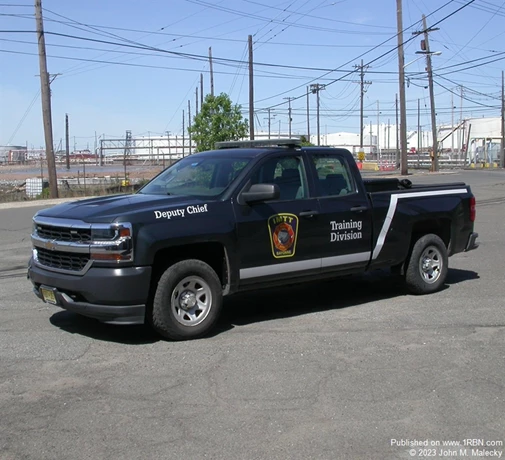 Photo by John M. MaleckyIMTT Bayonne, Deputy Chief of Training, 2018 Chevrolet 2500.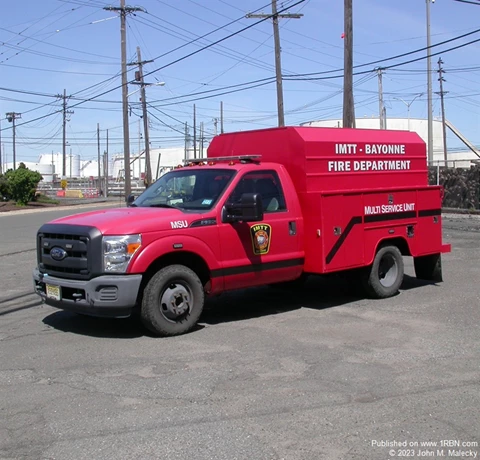 Photo by John M. MaleckyIMTT Bayonne MSU 2014 Ford F-350/2005 Morrison. Formerly with the Bayonne FD.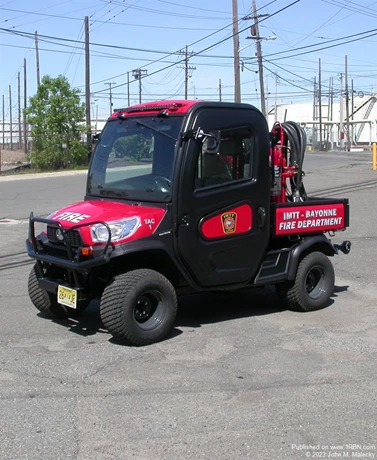 Photo by John M. MaleckyIMTT Bayonne, Tac-1, 2022 Kubota/IMTT, 300-pounds of dry chemical.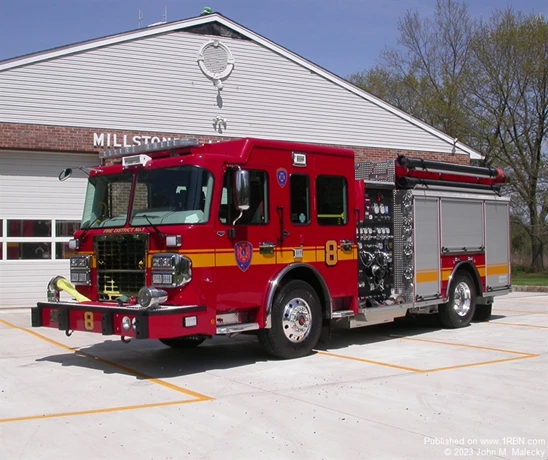 Photo by John M. MaleckyFranklin Township District 1, Engine 8, 2023 Spartan ER Metro Star, 2000/750. It was sold by Campbell Supply Co., LLC.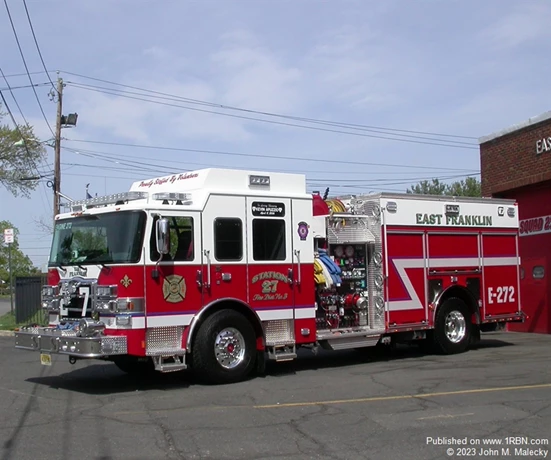 Photo by John M. MaleckyFranklin Township (East Franklin FC) E-272, 2021 Pierce Enforcer 2000/500/30/6 kw. It was sold by Fire & Safety Services.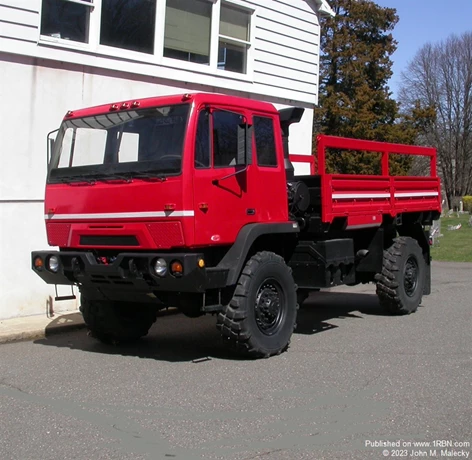 Photo by John M. MaleckyFranklin Township (Griggstown FC), 1998 Stewart Stevenson high water rescue.
This article is a direct street report from our correspondent and has not been edited by the 1st Responder newsroom.
APPARATUS OF THE MONTH
By John M. Malecky                                                              July, 2023
UPDATES AT IMTT & FRANKLIN TOWNSHIP
About 10 years ago we featured apparatus from the International Matex Tank Terminal in Bayonne (Hudson County). These vehicles shown in this column are updates since that time. To refresh your memory, IMTT is a 600-acre full service complex at the confluence of the Kill Van Kull and Upper New York Harbor. It handles refined petroleum products and commodity/specialty chemicals. In the photos are the chief of operations and assistant chief of operations vehicles, which are black and purposely unmarked. Next is the assistant chief/training officer's pickup followed by their multi-service unit, which formerly served the Bayonne Fire Department in the same capacity, and finally Tac-1, a Kubota ATV converted by their shop. In the Little Big Guys this month is their Rapid Attack 2 pickup. They were presently renting a Pierce foam pumper. Two older National Foam pumpers are now gone and in a fire museum. Updates are from Franklin Township (Somerset County), which could not fit in the last column. They are District 1's new Spartan ER pumper, East Franklin's Pierce pumper and a Stewart-& Stevenson high water unit that was recently assigned to the Griggstown Fire Company. Not shown was a small water rescue truck at Griggstown that was acquired by trade from Rocky Hill Boro for their four-door pickup truck as the story goes. This last truck, which is not yet lettered, we hope to include in yet another column or Little Big Guys. Also, because of all this news we are featuring eight photos this month.     
In dealer news, Defender Emergency Products has made two Medix ambulance deliveries. Both are Model MSV-157 on Dodge Ram 4500 4x4 chassis. One went to Brick Police EMS (Ocean County), and the second to the Borough of Belmar EMS (Monmouth County). Specs for both include a Dodge Ram 4500 4x4 chassis, 6.7L diesel engine, liquid spring suspension, 72-inch headroom, Whelen lighting package, air horns, Pro-Air High Capacity HVAC System and a Vanner 100 watt inverter.
Absolute Fire Protection reports that they have delivered three E-ONE Typhoon 2000/530 pumpers to Jersey City (Hudson County). They will be assigned to Engines 10 and 19, and Squad 4. They have received an order from Kinnelon Borough for a Typhoon pumper similar to their last one. Woodbridge Township (Middlesex County) District 7 (Fords) has ordered a rescue pumper and Caldwell (Essex County) has ordered a Cyclone HP 100 platform.
Frankford Township (Sussex County) has received a Sutphen 1250/3500 pumper/tanker on a Kenworth T-880 chassis. It has three 10-inch dump valves.
Fire & Safety Services reports the following Pierce deliveries: to the Princeton First Aid & Rescue Squad (Mercer County), a Velocity heavy duty walk-in rescue and to Holmdel (Monmouth County) an Enforcer 100-foot mid-mount tower. Pierce orders include for Waldwick (Bergen County) an Enforcer mid-mount 100-foot tower and for Vernon Township (Sussex County), two Saber dryside tankers, one each to McAfee and Highland Lakes.
New Jersey Emergency Vehicles has delivered to Jefferson Township FC 2 (Morris County) their refurbished 1995 Volvo GMC Autocar/Rescue 1. Details include a complete conversion of lights to LED, including replacement LED light tower heads and LED compartment lights, full paint and graphics package with all new diamond plate coverings, instillation of Ziamatic electric step, overhaul of interior crew area and command center, custom fabricated steel front bumper, new side awning, redesign of front dash/map box and servicing of the entire brake system.