Congratulations to FF Raymond W. Taylor, Jr. on His Retirement
By CHERRY HILL FD, Correspondent | July 30, 2019 | NEW JERSEY
Story No. 081219121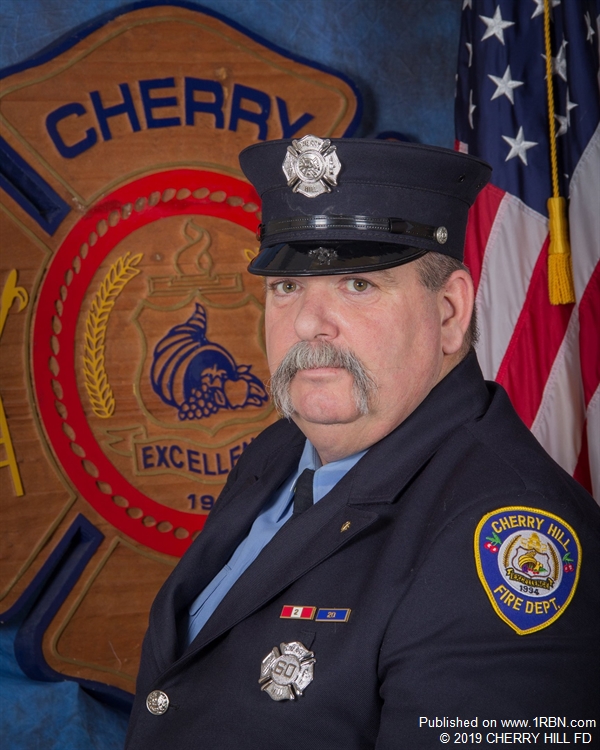 Photo by CHERRY HILL FD
Please join us in congratulating FF Ray Taylor, Jr. on his recent retirement from active service with the Cherry Hill Fire Department.

Prior to his full time hiring, Ray was a part time firefighter for the Cherry Hill Fire District #5 until being hired as a full time firefighter in August of 1995 and assigned to Station 4 on the A Platoon. In July of 1998, he was transferred to Station 6, assigned to the B Platoon, then transferring to the C Platoon in 2002.

Ray served during the company's transition from an Engine to a Squad Company and assisted in various company projects and initiatives while participating in the certification based training necessary for the implementation of the new unit. He could also be found assisting Motor Maintenance with various projects and apparatus modifications during his 9-years of service at the Squad Company.

In January of 2007, FF Taylor was transferred to Squrt 51 on the A Platoon where later that year he was recognized in a Departmental Pre-Hospital Save Award and an EMS Commendation awarded by the New Jersey PFANJ for his efforts in the successful resuscitation of a teenage male who had suffered cardiac arrest resulting from a lightning strike.

During his time here and after years of fixing the department's lawn equipment and chainsaws, he was instrumental in the formation of a small motor repair and hose shop that serviced and maintained the department's equipment. This served as the foundation for both the Saw and Hose repair shops in the department today.

July of 2016 brought Ray to his final assignment at Squrt 41 on the C Platoon where he was once again recognized for his service with a Departmental Unit Citation for his efforts on the successful removal and resuscitation of a male from a commercial rooftop.

Along with the pride he took in his job, Ray had equal pride in cooking the results of his hunting excursions for his fellow firefighters in the firehouse kitchen. The work ethic and dependability Ray has demonstrated, whether on a fire scene, in the firehouse teaching new members, or working at a department workbench, has been reflected in his numerous departmental accolades and reputation he has earned.

On behalf of the entire department and the Board of Fire Commissioners, we wish FF Ray Taylor success in his future endeavors and thank him for his service to our organization and the citizens of Cherry Hill.
This article is a direct street report from our correspondent and has not been edited by the 1st Responder newsroom.