Chemical Incident Prompts Evacuations in Selkirk
By THOMAS MARRA , Correspondent | September 01, 2020 | NEW YORK
Story No. 092520114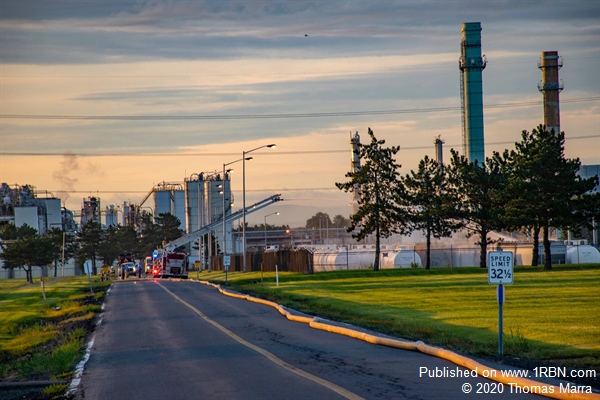 Photo by Thomas MarraA chemical leak at a facility in Selkirk prompts nearby evacuations.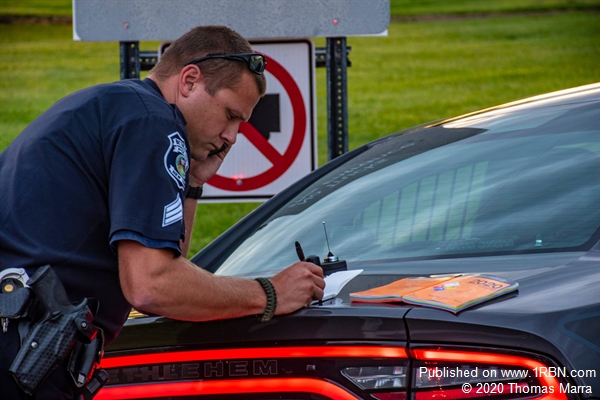 Photo by Thomas Marra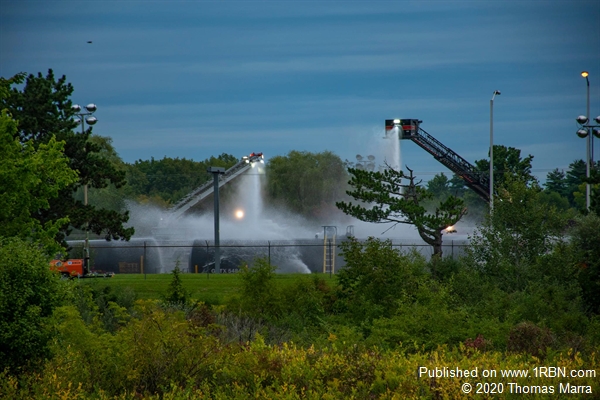 Photo by Thomas Marra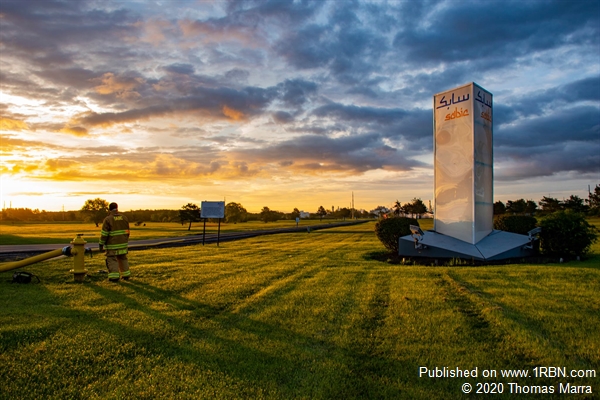 Photo by Thomas Marra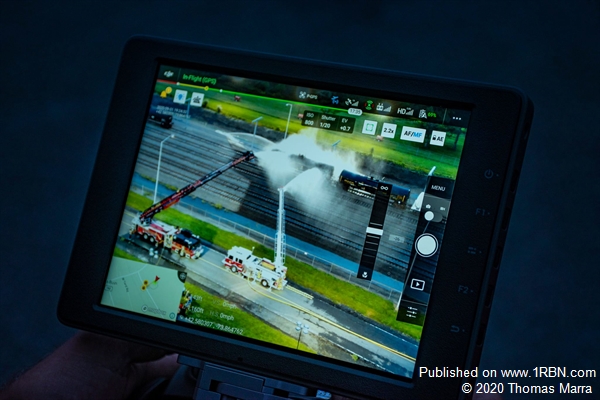 Photo by Thomas Marra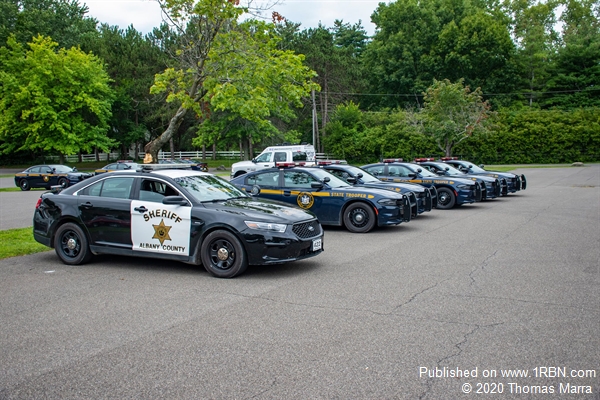 Photo by Thomas Marra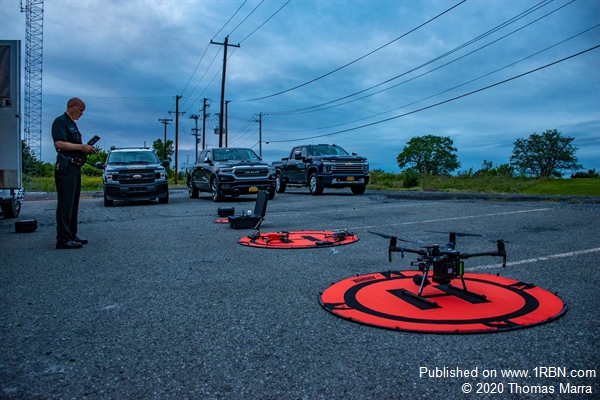 Photo by Thomas Marra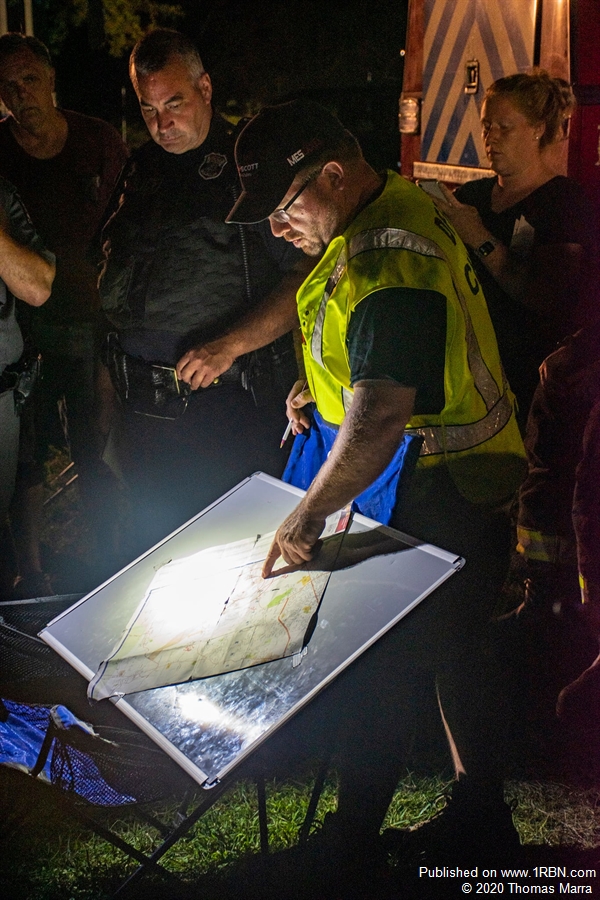 Photo by Thomas Marra
Emergency crews spent the majority of the day on scene after a chemical release from a rail car occurred in Selkirk prompted evacuations in the immediate area.

Multiple fire, police, EMS and government agencies responded around 6:00 a.m. after a rail car was releasing a chemical on the property of SABIC in Selkirk on Tuesday, September 1st.

SABIC is equipped with their own emergency response team with a ladder truck and responded to put water on the rail car releasing the chemical to keep it cool while awaiting the arrival of additional fire departments.

The chemical, later identified as Styrene Monomer, is used to make latex, synthetic rubber and items such as disposable cups and containers, according to the CDC website.

Due to the wind in the morning hours, the chemical smell was carried by the wind and the smell could be picked up in Voorheesville and New Scotland, leading to Voorheesville and New Salem fire departments being dispatched for numerous chemical odor calls in the area.

Roads were blocked off at Route 32 at Feura Bush Road to Route 32 at County Route 308, and Creble Road from Route 32 until Elm Avenue.

As the incident was ongoing, incident command made the decision to issue evacuations of non-essential businesses within a half-mile radius of the SABIC property and advised all residents within one mile of SABIC to shelter in place, according to Cmdr. Adam Hornick of the Bethlehem Police Department.

According to Chief Joe Michaniw of the Selkirk Fire Department, SABIC's ladder truck was connected to a hydrant on the property and an engine from Selkirk Fire was connected to a water supply which fed water to Elsmere's ladder truck.

Together the two ladder trucks supplied a constant flow of water onto the rail car from 6:00 a.m. until fire crews were released later Tuesday night.

The constant flow of water was necessary in making sure the Styrene inside the 35,000 gallon tank stayed at a safe temperature to prevent an explosion.

During the incident, all four Town of Bethlehem fire departments were placed on mutual aid for all fire calls, and Delmar-Bethlehem EMS requested all available volunteers to standby at the stations.

During the mitigation process, an odor of the chemical was still present in the air, but officials said there was no cause for concern.

"It should be noted that the potential detection of this odor may be related to the controlled process of mitigation," according to a statement released by Hornick.

Air monitoring stations were positioned around the area to monitor air quality to make sure the air quality was at safe levels and to monitor any potential environmental impacts.

Drones were used from the Albany County Sheriff's Department and New York State Police to get an aerial view of the incident and also used thermal imaging cameras to monitor temperatures from above.

A command post was set up at the compost facility on Route 32 and staging was setup at the Elm Avenue Park.

Fire Department Auxiliary members delivered food and drinks to those operating and standing by for the incident.

Agencies that responded to this hazardous materials call included SABIC Emergency Response Team, Selkirk, Elsmere, Onesquethaw, Coeymans and Delmar fire departments with New Baltimore Fire Department on standby.

Other agencies that responded to the call included Bethlehem Police, Albany County Sheriff's Department, New York State Police, New York State Department of Environmental Conservation Police, CSX Police, New York State Division of Homeland Security and Emergency Services, Office of Fire Prevention and Control, New York State Department of Environmental Conservation (ENCON), Albany County Emergency Management, New York State National Guard Civil Support Team, New York State Department of Transportation, Town of Bethlehem Highway and Water Departments, Albany County Executive's Office, Town of Bethlehem, New York State Office of Emergency Management, New York State Department of Health as well as Officials from the Office of Governor Andrew M. Cuomo.

The scene was deemed safe and all fire departments cleared the scene around 10:00 p.m. as police remained in their command bus overnight.

All road closures re-opened and all businesses that were told to evacuate were allowed to reopen as of 8:00 a.m. on Wednesday morning.

The cause of the chemical release is under investigation and Hornick expects the investigation to last several days.

There were no injuries reported on the scene.

"I personally would like to thank all of the volunteer firefighters from the surrounding areas who gave up the time away from their homes and jobs and spent over 15 hours helping a business that needed us," Michaniw said.
This article is a direct street report from our correspondent and has not been edited by the 1st Responder newsroom.